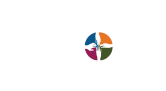 To celebrate 'Black History Month' we asked Lasian some questions about her heritage and what mental health means to her as a black woman in the UK…
What is your ethnic background and how do you celebrate it? 
I am a young woman with a Caribbean background; my father's side residing in Guyana and my mother's, Jamaica. Although, the majority of my family is based in the UK, we always aim to uphold our traditions and abundantly celebrate our heritage.
What does Black History Month mean to you?
On the topic of celebrating blackness, as a child, Black History Month was about researching a notable black figure and creating an A4 sized poster. My Black History Month was essentially condensed into an hour and therefore, I never quite understood the significance of this month until I was much older.
There are many who, like the historian David Olusoga and Shadow Secretary of State for Women and Equalities, Dawn Butler, disagree with how Black History Month has transformed to be more culturally diverse in recognising all people of colour, as it dims the spotlight on just Caribbean/African history.
However, personally, I rarely use this month to solely focus on African diaspora, but rather celebrate their achievements throughout the year by indulging in literature by people of colour.
Do you have experience with mental health? What is the approach to mental health in your culture and how do you feel about it?
I have and continue to deal with depression and anxiety and although I have had depression for almost nine years, it didn't become apparent to me what it was until four years ago. This is because mental health within my culture is non-existent; times of despair, trauma and grief are buried and never addressed head-on, which left me feeling confused and isolated. I believe this to be one of the reasons why I discovered my mental illnesses so late; my young mind not having been prepped to address these hardships. Not to say that educating myself has prevented depressive episodes, but rather it has given me the tools to discover what methods work best for me.
Whilst many of us don't appreciate labels, being able to put a name to my irrational thoughts and feelings, put me at ease. This aided me in my next line of action – to seek the right help.  
If any, what methods have and do you employ to look after your mental wellbeing?
After visiting my local GP whilst at university, I was put in touch with Birmingham Well-Being, who helped me find a therapist. I chose counselling over other methods because I assumed it would be easier to talk to someone who wasn't related to me. Birmingham Well-Being reached out to a service that specifically counsels ethnic minorities, so my therapist was also black.
Counselling helped to delve into the root of my depression and plunge into depths that I truly believe I may not have experienced with a non-black counsellor. Not only had we broken through many doors I kept chained up in the past, but completely obliterated the entire structure of the stigma, that black women are too strong and cannot feel emotion. Ultimately, one key aspect I realised with my counsellor was that mental illness does not discriminate; I did not feel strong. After discovering this, I felt a sense of relief and assurance that I didn't need to be okay all the time.
Presently, taking time out tends to be the most effective way of looking after my mental wellbeing. This comes in the form of switching off, both electronically and sometimes socially. It enables me to re-centre without environmental stressors, by spending time doing low energy tasks such as free writing, reading and sleeping.
What would you like people who are not of a black Caribbean origin to know about your culture? 
Food and family are integral parts of Caribbean culture, a way of life that I have been taught since before I can remember. On a wider scale, the West Indian community in the UK has the privilege of celebrating this by hosting the Nottinghill Carnival. For people not accustomed to Caribbean culture, this is a fun and welcoming way of trying new food and music. Whilst this is only a snippet of what West Indians have to offer, it's a great way of including people from all backgrounds to celebrate what we love and we only ask for people to experience it with an open mind.
Are there any black public figures who have spoken about mental health that inspire you?
Most recently, the Duchess of Sussex spoke openly about her struggles with being a new mother. She highlighted the pressures of not only being in the spotlight, but the reality of undertaking the role of a newlywed and a new mother. Her honesty and vulnerability inspired me to recognise my own unrealistic expectations that I often place upon myself.
Are there any social media accounts that you follow, that you could share with our readers?
For more ethnically specific mental health care I follow @blackfemaletherapists and @blackmentalwellness on Instagram. I also follow great pages such as @recipesforselflove and @_mindfullyfresh that promote self-care tips and how to speak kindly to yourself.  
All of our centres at Mind in Mid Herts are open to everyone, from all walks of life, so if you ever feel isolated or misunderstood then we have a safe and welcoming space for you.
There are many social groups as well as Arts and Crafts, Drama, Creative Writing and more for you to freely express yourself and be heard.
Our services are open for all, therefore you do not need to be diagnosed with a mental illness as we work on prevention as well as recovery. To find out what groups we have at each centre for you to join, click here and complete a support form online.
Image Courtesy of https://www.blackhistorymonth.org.uk/