Registration is Open!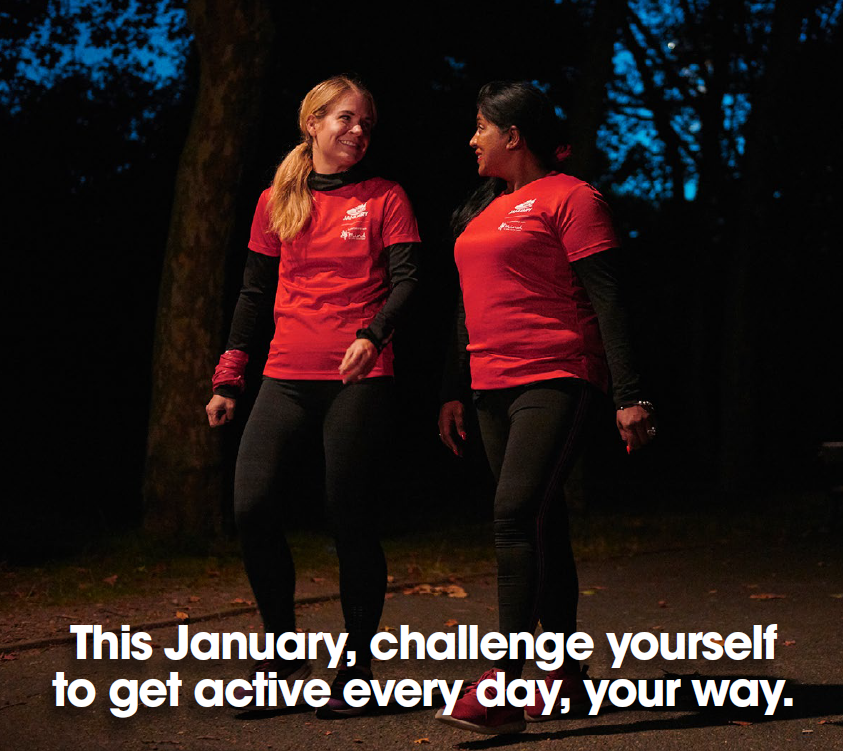 2020 will be our second year of taking part in R.E.D (Run Every Day) January which is a national campaign, first launched by Hannah Beecham in 2016, to encourage everyone to do something active 'every day, your way' in support of their mental health.
'Hannah, was inspired to start the movement after helping her Mum combat depression through physical exercise. "Witnessing the life-changing effect that a physical challenge can have on someone suffering from depression, inspired me to start a social movement that promotes mental wellbeing through exercise," she says' (Psychologies magazine).
This January, join us by doing something active every day throughout the month!
It could be anything from a gentle walk to work, running 5k, cycling, swimming or even dancing around in your own living room or an exciting dance class!
'87% of REDers said they felt significantly better physically and mentally according to a survey of 3,000 REDers after January 2018.' (RED January official website).
So, why not see the difference it makes yourself and have a fantastic start to a new year by becoming the healthier and happier new you. 
Option to fundraise:
Not only can you support your own mental health through joining this thriving community of 65,000 REDers but you can also support us by fundraising.
By doing so you'll be helping us continue our work in providing services to anyone in Hertfordshire who needs mental health assistance, from prevention to recovery.
As a REDer from 2019 said, 'I did it to help others and raise awareness. Little did I know that joining would help me too' (RED January official website).
We can't wait to go on this journey with you.
Resources for REDers:
Click on the buttons below to download your RED Jan 2020 Sponsorship form, Fundraising pack, Calendar and Top tips on how to boost your Online Fundraising Page!