Malina's Mind Run
We are delighted that Malina has chosen two local Minds in Hertfordshire to raise much needed funds.
She is doing the Glasgow 10K trail this weekend. Malina hopes to help raise awareness about mental health and funds so that both Mind in Mid Herts and Herts Mind Network can continue providing mental health support.
Malina believes that everyone can find something useful from the various resources and services available to boost their own recovery journey or to better understand and support a friend or loved one. Malina trusts everyone can overcome challenges and reach their full potential if they believe in themselves.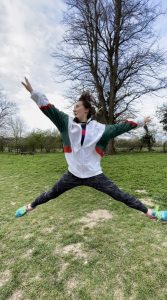 Good luck Malina!
You can support Malina and Mind in Mid Herts here: JustGiving
Posted on: 13th April 2022