Living with change: Ageing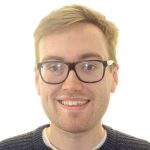 This month I celebrated my birthday! Much like New Year these annual landmarks bring about a period of reflection. It is normal to measure yourself against where you were this time last year, for better or worse. New Year brings resolutions and with that, the tradition of ignoring them – it is common to see people jokingly console each other over another failed attempt at going to the gym regularly or cutting down on drinking.
Birthdays tend to be less forgiving when it comes to self-appraisal however. While birthday parties do exist, unlike New Year – a celebration of the year just gone and optimism for the one to come – you would be forgiven for mistaking birthday festivities as some sort of funeral for your younger self. Birthdays can double up as an opportunity to regret all that you did not achieve in the past year, measure yourself against those of the same age, and fear the coming of 'old age.' These can all have a negative impact on our mental health. (more…)
Author: Nicholas
Posted on: 27th November 2019

---
'Mental illness does not discriminate' – An interview with Lasian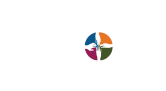 To celebrate 'Black History Month' we asked Lasian some questions about her heritage and what mental health means to her as a black woman in the UK. (more…)
Author: Maja
Posted on: 29th October 2019

---
Living with change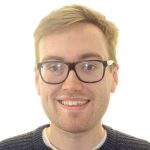 What you are about to read is a blog retelling, and reflecting on, my experiences of change. We all go through life-altering changes as we age, move house, go to school, realise you hate going to school, get a job, fall in love, fall out of love. These can be some of the most exciting parts of our lives but also some of the most taxing on our mental health. These are times of possibility but also of uncertainty. Times where we find new things we love while having to let go of what's familiar, what we have loved before.
I hope in reading this blog you find something that you identify with. I hope that you can find some detail in my life, big or small, that rings true in yours. I hope that through this blog we can all realise that change is part of what makes us human. Change is difficult but change is also a chance to grow, and learn, and be better for it – even if it takes a while. We all have experiences that have affected our mental health, let me share mine with you. (more…)
Author: Nicholas
Posted on: 9th October 2019

---
Over the last year we are proud to have supported over 1500 people in Hertfordshire
Over the last year we are proud to have supported over 1500 people in Hertfordshire contributing towards positive mental health. We all have mental health and throughout our lifetime everyone moves up and down the continuum to varying degrees from one end being positive mental health and the other end being mental illness. (more…)
Author: StuAdmin
Posted on: 23rd July 2019

---
Our Funders