Self Care

Self-care is a priority not a luxury
Self-care means giving yourself permission to pause
Put yourself at the top of your to-do list every day and the rest will fall into place
If you scroll through any social media account you are likely to see the phrases above, often written in a beautiful font on a pastel background. It all looks very appealing but what does it actually mean? The question remains what is self-care, what does it look like and how much of it do we need?
Working for a Mental Health Charity self-care is undoubtedly embedded into everything we do; without question. We recognise you cannot take care of others without taking care of yourself, however other professions have a very different relationship with self-care. Some professions are expected to take care of the needs of others, and to always show-up – show up with a positive attitude and ready to motivate. So.…not too much to expect then?! With these expectations I believe everyone – those unemployed included need to be asking themselves; how do I look after myself?
What is self-care?
Despite popular opinion self-care is not jumping in a bubble bath with a face-mask every
once in a while or punishing our bodies with extreme health regimes. It is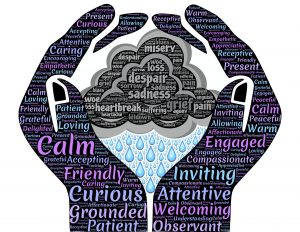 the practice of taking an active role in protecting one's own well-being, health and happiness through taking care of our physical, emotional, social and spiritual needs….how do we do this? 
Self-care is any action that refuels us rather than depletes us. What may seem like self-care one day may not on another. It's checking in with ourselves and asking; what do I need right now? What is the kindest thing I can do for myself?
If you are looking for some new ideas the New Economics Foundation developed a set of evidence-based actions to improve personal wellbeing; actions to supports us to feel good and function well.
Connect
Feeling close to, and valued by, people is a fundamental human need and one that contributes to functioning well in the world. At work you may consider developing a professional network or ensuring you take time out for yourself to develop your personal relationships.
Be Active
Regular physical activity is good for us; both physically and mentally. Regular exercise is associated with lower rates of depression and anxiety. Take time to engage in your own activities and sport; it doesn't necessarily need to be intense to have a beneficial impact. Try developing a range of hobbies; from different kinds of sport, or exercise that you love. Having a range of activities ensures that there is always something to support your wellbeing even during any difficult times. 
                  
Take Notice
Strengthen and broaden your awareness. Learn to reflect; understand your limits, emotions and recognise when you need a break.

Learn
Continued learning enhances self-esteem. Reflect on your personal and professional development. Consider finding a mentor to aid your learning. Research topics that excite you and build your expertise in your field; topics such as resilience may be a good place to start.
               Give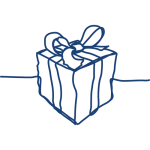 Research shows that giving makes you happier. Take the time to appreciate the 'success stories'; let yourself be proud of the difference you have made. You may even want to consider being a mentor or role model to someone else.
               Self-care is individual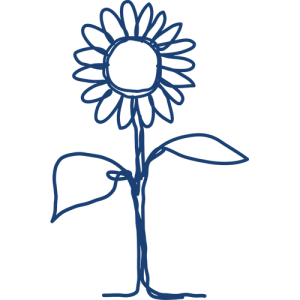 The only universal thing we know is that it supports good health and wellbeing and that it is important…for everyone. If you are unsure how to improve self-care then try implementing one new thing into your daily routine and experiment to find what works for you.
If you need support with your mental health and wellbeing, reach out. Contact your GP, us Mind in Mid Herts your local Mental Health charity, or your local IAPT service. You can find lots of information online at: www.mind.org.uk
If you are interested in more wellbeing information, you can sign up to the Mind in Mid Herts newsletter via the link below…
https://www.mindinmidherts.org.uk/training-and-consultancy/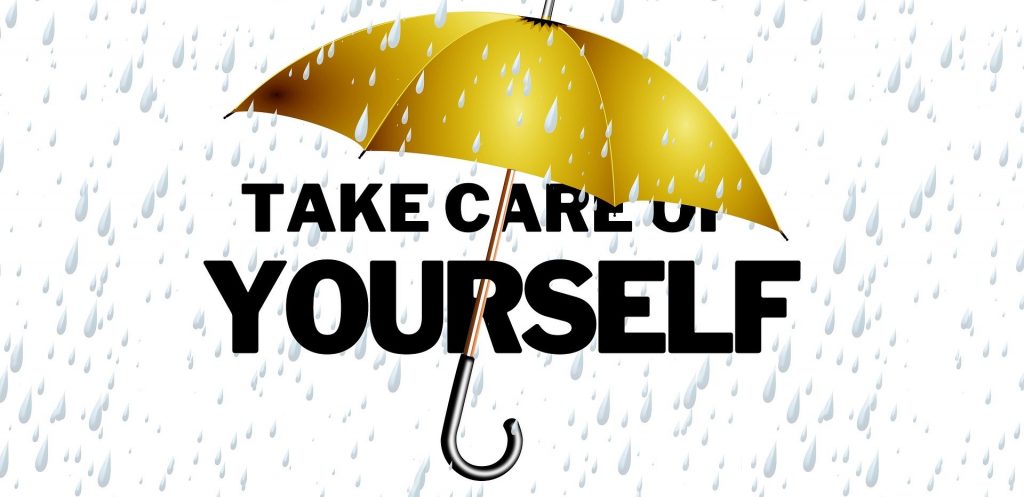 Written by Nicky Kuklys – Head of Training & Development
Images from Pixabay
Posted on: 25th February 2020