Living with change: Ageing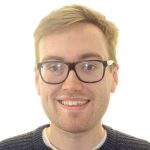 This month I celebrated my birthday! Much like New Year these annual landmarks bring about a period of reflection. It is normal to measure yourself against where you were this time last year, for better or worse. New Year brings resolutions and with that, the tradition of ignoring them – it is common to see people jokingly console each other over another failed attempt at going to the gym regularly or cutting down on drinking.
Birthdays tend to be less forgiving when it comes to self-appraisal however. While birthday parties do exist, unlike New Year – a celebration of the year just gone and optimism for the one to come – you would be forgiven for mistaking birthday festivities as some sort of funeral for your younger self. Birthdays can double up as an opportunity to regret all that you did not achieve in the past year, measure yourself against those of the same age, and fear the coming of 'old age.' These can all have a negative impact on our mental health.
…
It was not always like this. I think it fair to say that when you are a child, you greet each birthday with anticipation and immediately look to the next one. Admittedly, presents may have played a big part in this but the process of ageing was treated as a much more positive and aspirational experience – perhaps that is why we call it growing 'up'.
When you are a child you look up to your parents and the older children at school, you desperately want to have the freedom and benefits that seemed to come with being old; that indescribable sense of 'cool' that people seemed to have just by having existed for longer. It is not uncommon to find a child scrambling to let you know just how old they are, not just 9 but '9 and three quarters', sometimes they might even know how old they are to the day.
Compare this to people being politely described as 'of a certain age' or many people reluctant to reveal no more than the decade their age falls into and you begin to wonder what happened. When did age become something we are no longer proud of? Why do we discuss it negatively rather than proudly letting people know we made it this far in life? There seems to be a black hole between 25 and 90 where people disregard the positives of age and by extension undervalue simply living. Ageing and your view of it can have a big impact on your self-perception and your mental health.
I found that after a certain point I stopped aspiring to be like people older than me and started comparing myself to my peers. I would think that simply because I was the same age as someone, we should have achieved the same things in life. I would inevitably find someone who I thought of as 'further along' in life, be that with their job, relationships or money. Obviously, this is not a good way to think as there are so many different factors apart from age that can influence these things and everyone places a different value on what counts as a good job or a healthy relationship, and we have all considered the question of whether money makes you happy or not.
Regardless, in the moment, this line of thinking can really affect your mental health, particularly your self-esteem. Birthdays can bring feelings of anxiety about ageing and regret about lost youth. The result of this is that people are caught between thoughts of the past and fears of the future. You end up not living in the moment and thoughts can easily spiral about what your purpose in life is, whether you are living life 'right'.
I wish I had a clear solution to help with this problem but all I can really do is change my own thinking. I am trying my best to retain that aspiration that we have as children and not to fall into the cycle of comparison and fear that comes with each birthday. I will choose to not view ageing as growing older in a negative way but rather a continuation of growing up. Making it to another birthday is an achievement and should be celebrated properly. For the good of our mental health, we should enthusiastically embrace ageing, be proud of whatever we achieve and look to the future.
If you find yourself struggling with the stresses of young adult life and your self-esteem, there is support out there for you. Here at Mind in Mid Herts we offer support groups for young people aged 16-25, here you can benefit from guided peer support and have a break from it all. For help with overcoming self-esteem issues, we also offer a 6-week course on this topic as part of our Life Skills courses across our centres. Find out more on this website or at one of our centres.
We are here for you if you need us!
Posted on: 27th November 2019